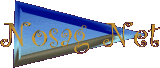 founded 1998 as a collector of
nosag music connections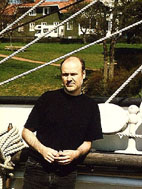 nosag networks is owned by and managed by Swedish composer Stellan Sagvik.


The home page collects links to nosag activities like
nosag folkharp - instruments from ethnical regions,
nosag records - the CD company without sagging CDs
the home pages of Stellan Sagvik himself
and his wife flutist Kinga Práda,
links to Swedish musical life and possibilities,
and much more.


If you are looking for something you won´t find in the mainstream world; if you want to explore something new, or unconventional turns of the established; contact us with e-mail - mail AT nosag.se. At the same time you are supporting the world of plenitude and variation.

Welcome into the no sag world of music.

Index


---
nosag net
Gustav Adolfsv 41A
se-141 32 Huddinge - sweden
tel: +46 8 5592 3392
Contact: mail AT nosag.se

These pages were constructed on a concept by Mattias Franzén , Stockholm, 1997
Twisting logo by Dave O'Reilly, Australia, 1998